Real Estate Gran Canaria
---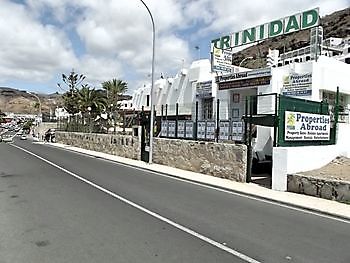 6 April 2016 - Established for over 18 years, Properties Abroad is a family run business with a wealth of experience in all aspects of property sales and management services.
Having dealt with clients from a number of different countries and properties of all size and design we aim to make your purchase or even rental as stress free as possible and tailor our personal service to your requirements. We deal with a wide range of properties including; Apartments, Houses, Villas, Complexes, Hotels and commercial properties so nothing is either too large or too small.

From luxury modern homes, basic apartments in need of refurbishment, whether buying solely as an investment property or to build your dream home, we will guide and assist you through every step and make it as stress free as possible. Our British staff are all Spanish speaking and have direct relationships with the authorities involved, we handle everything associated to buying and selling in Spain.

With qualified legal advisors we cover all aspects including, fiscal, insurance and registration documentation.

Not ready to buy.... ?
We have many rental properties, whether long term or just looking for holiday lets, we have apartments ready to move into with all the home comforts you may need.

If you can't find what you are looking for please contact us with your specifications and we will make it our priority to find it for you !
Would you like to read more news? Go to the news page