Wills / Inheritance
---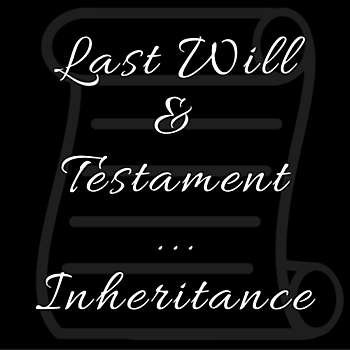 It is always better to be prepared, whether you are a resident or not, If you have Spanish assets, you are required to have a Last Will & Testament to make the process of distribution smoother, in the unfortunate event of your death.
When buying property in Spain, we always advise that you prepare your Will with us at the same time. We can do this with you and make the process very simple. We will discuss your options with you, make the appointment with the Notary and take you there for completion. We can sometimes arrange it for the same day as the signing of your property. The Will and appointment would be in Spanish, so we would also provide a translation service if needed.
Unfortunately, no matter how much preparing we do, bereavement will always take us by surprise and demands many emotions. And with bereavement, comes inheritance which can hold its own set of legal complications.
We can offer sympathetic support in your time of need while efficiently and professionally providing a service to ease the process you have to go through legally. We can offer comprehensive advice and information to ease your mind.
No matter where in Gran Canaria your assets are we can take care of it.
No need to travel here unnecessarily as our service would include a Power of Attorney.
We would maintain constant contact and give you our personal guarantee that it will be completed as quickly as possible.
After completion we would make all necessary arrangements with the bank to ensure all direct debits are dealt with and all associated taxes are taken care of, so as not to leave you with any surprises further down the line.